Ivan's appearance at the German Vikings Con in Düsseldorf on 5th November 2022 was a roaring success: He took the fans' hearts by storm and was even presented with an impromptu performance by a group of Viking cosplayers, an impressive ovation to "the king".
Ivan had barely made it to the convention, travelling directly from the set of Sister Boniface Mysteries to Düsseldorf on the day before the event, not least thanks to the Sister Boniface team making it possible by adjusting the schedule.
Travis Fimmel having cancelled his appearance, the actor who played Ragnar's worst foe, with a crown ordered from Amazon on his head, became truly the king of the convention.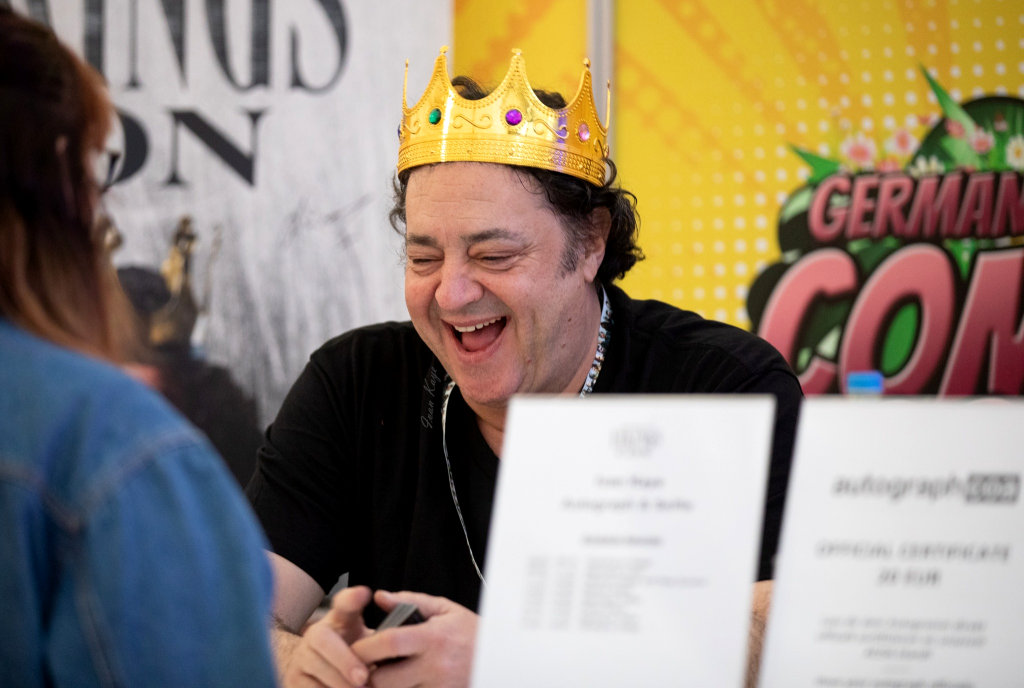 Fans who missed out on the photo session or the Meet & Greet with Ivan or who did not take the opportunity to come over for an autograph and a chat voiced their regret on social media afterwards and are now hoping for another opportunity.
Playlist of Ivan's Panel with Moe Dunford
Ivan's generosity and readiness to get back into his original costume – his armour from his last episode – together with the crown he had bought before the event certainly enhanced the fans' experience.
But whoever has not had the chance to make use of this unique opportunity to meet Ivan yet must not worry too much: He loved the whole experience and is ready to attend many more conventions if schedules allow.
If the fans make it clear to the con organizers that they want to see Ivan return to the convention circuit fast, they have every reason to expect him at one of the next conventions close to their home in the near future.
Official Aftermovie