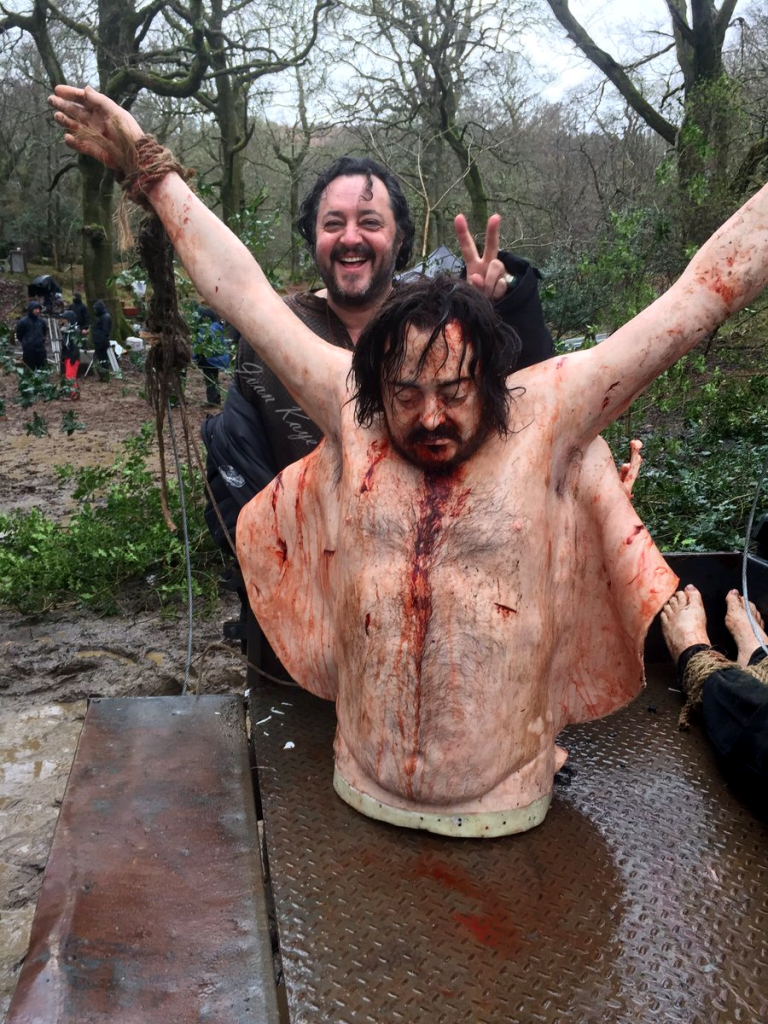 Versatile, magnetic, and forceful, Ivan Kaye is a household name in the realms of film, television, and theatre. Internationally best known for his enthralling portrayal of the iconic Saxon King Aelle of Northumbria in the hit TV series Vikings, his exceptional range encompasses roles in musicals, comedy, drama, and action films, and has earned him a worldwide fan base.
His ability to infuse even peripheral characters with vibrant life has become a well-known "superpower" of his art.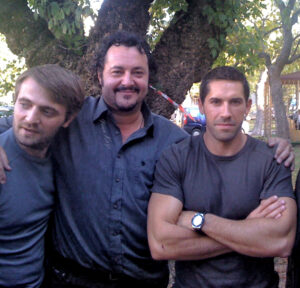 Recent years have seen Ivan command both the small and silver screens, mesmerizing global audiences with his powerful presence and intense character portrayals. Noteworthy performances, beside his formidable King Aelle, include the role of the Duke of Milan Ludovico Sforza in the multi-award-winning series The Borgias (2011-2013) and his riveting turn as the menacing drug baron Polo Yakur in the action-packed martial arts film Assassination Games (2011).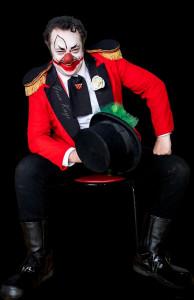 In the early 2020s, Ivan has captivated viewers as the memorable goon leader Yankee in the action thriller Gunpowder Milkshake (2021), facing up to Karen Gillan, and as the "scary father-in-law" Robert Delaney in the first original scripted British Disney Plus series, Wedding Season (2022). Stepping into 2022, he has resumed taking on leading roles with his character The Great Alphonso, a "big bad clown" in George Kane's independent dark comedy film Apocalypse Clown which had its world premiere at the Galway Film Fleadh on July 14th, 2023.
Early Life
From the onset, Ivan's innate talent for acting shone brightly. Born on the 1st of July, 1961 in Northampton, his upbringing was a tapestry of diverse influences. With a mixed Russian, Ukrainian, and English heritage, he harbored a fascination for Norse culture since his Russian family claimed descent from the Vikings. Growing up in hostels run by his parents who were social workers, Ivan was exposed to a multitude of behaviors and personalities from a young age which provided him with a wellspring of inspiration for developing his wide-ranging repertoire.
His early years were already marked by a profound fascination with the world of performance. As a mere two-year-old, he began recreating television adverts, and throughout his childhood, he reveled in staging TV shows with his friends. At the tender age of eight, a pivotal experience eventually led him to join a youth theatre group in his early teens, where he swiftly assumed organizational responsibilities. As Ivan's parents had to move often, the constant upheaval during his schooling years was challenging, yet formative. He attended thirteen different senior schools, enduring frequent altercations that ultimately earned him his iconic broken nose.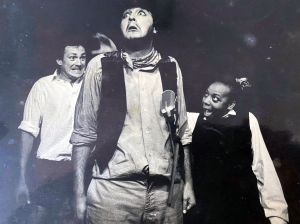 Despite his parents' insistence on acquiring a university degree for broader horizons, Ivan pursued his passion for performance while studying English Literature at the University of Kent in Canterbury. He seized every opportunity to showcase his talent on stage, which served as a crucible for his burgeoning skills.
Whilst Ivan's familial connection to the entertainment industry goes back to his maternal grandmother, a musical star of the roaring 1920s, his triumphs as a professional actor can be attributed to his unrelenting enthusiasm and unwavering determination. Without influential connections or a formal drama school education, he relied on honing his natural talents and evolving his skills through ceaseless practice, making smart moves to break into the industry.
Early Career and Theatre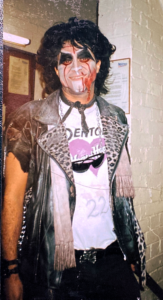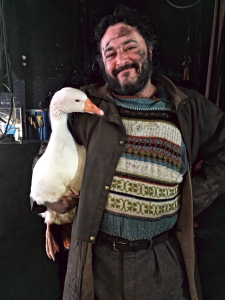 Even before making a meteoric rise in television and film during his thirties, captivating audiences with his leading role in ITV's detective series Sam Saturday (1992), Ivan had already cemented his status as a stage virtuoso in London's West End. In the 1980s and 1990s, he made substantial appearances at Sadler's Wells, the National Theatre, and various West End productions, debuting as Willie Wonka in Charlie and the Chocolate Factory, and portraying Eddie and Dr. Scott in The Rocky Horror Show, as well as showcasing his dramatic prowess in productions such as The Changeling and A View From the Bridge.
Beyond his formidable on-screen presence, Ivan has made his theatre comeback in 2017 and moved audiences with his performances in Jez Butterworth's acclaimed play The Ferryman, embodying the gentle giant Tom Kettle.
The Pandemic
As a passionate actor with a keen love for work, Ivan has taken advantage of the pandemic year to revive his own production company, releasing his short film Acter (2020) during the lockdown, and has starred in Brendan Cleaves' award-winning dark comedy short The Dead Collectors (2021). In addition, he agreed to record an in-depth interview about his experience on Vikings and his take on his controversial character King Aelle, scheduled for publication in 2023, coinciding with the year of the show's 10th anniversary. After the resumption of filming in 2021, Ivan wasted no time diving back into his craft full-time, embracing a delightful guest role as Ted Button, the amiable local butcher in the Father Brown spin-off series Sister Boniface Mysteries (2022-2023), thereby adding to his post-Vikings repertoire of crime dramas, which includes The Coroner (2015-2016).
Ivan's unmatched versatility has allowed him to embody a vast array of roles throughout his illustrious career. Whether as a captivating leading figure, a menacing antagonist, or an endearing or comical character, he imbues his performances with nuance and depth, leaving an indelible mark in the minds of audiences long after the end of the show or movie.
Actor and Producer
Outside of his acting prowess, Ivan is a founding member and director of Comedy Ink Productions. Alongside his friend actor/writer Douglas McFerran, he has produced a range of comedic offerings, including the mini-series Brilliant (2007-2010) and the short film Sherlock Holmes Confidential (2013). His solo production Acter (2020) offers a darker glimpse behind the glamorous façade of the entertainment industry. Starting in 2022, Ivan has ventured into the horror genre, working on two new short films to be released later on.
Since 2013, Ivan has given various interviews in written, audio, and video format, covering his roles as King Aelle in Vikings, his theatre comeback with The Ferryman as Tom Kettle, his part as Ivar the Boneless in the movie Hammer of the Gods prior to the strong surge of popularity of Viking lore that came with the TV show, as well as his early years and further career development.
Most of these interviews are still available online through the following external links (mostly linking to Youtube):
Panel of Ivan Kaye and Moe Dunford at the German Vikings Con in Düsseldorf on 5 November 2022:
Full Playlist of the Panel
General Podcast Interview on Ivan's Life and Career from 11 September 2021 (recorded on 16th June 2021) :
Life in Film Podcast of Elliot James Langridge
Vikings Interview Previews and Outtakes (recorded November 2020-January 2021, external links to Youtube):
Full Playlist of All the Previews and Outtakes 
A Message from King Aelle to his grandson Alfred
King Aelle's Approach to the Vikings & a Prayer Scene Fun Fact
Ivan Kaye on his upcoming films 'Gunpowder Milkshake' & 'The Dead Collectors'
Excited to Disappointed: Ivan Kaye on his Experience on Vikings (Teaser Preview for Pt. 1 of the big Vikings Interview)
"Heathen Yobbos" | Ivan Kaye on the Vikings
"A good, honest person" | Ivan Kaye on King Aelle and the Vikings as Hooligans
Ivan Kaye Gushing About His Castmates von Vikings (Amy Bailey, Moe Dunford, Clive Standen)
King Aelle's Views on His Son-in-Law Aethelwulf
"I loved my wife" | King Aelle's Marriage and Relationship with His Wife
Revealing A Deleted Scene of King Aelle with His Son-in-Law Aethelwulf
Enough Lack of Ego | King Aelle's Relationship with His Brother Lord Aethelwulf
How to Hurt Your Dad | King Aelle and His Daughter Judith Pt. 1
"A Difficult Pill to Swallow" | King Aelle and His Daughter Judith Pt. 2
Interview on Ivan's Theatre Comeback with The Ferryman from May 2019 (recorded on 29th April 2019):
Rehearsing with Chairs and Hurting Bottoms: Ivan Kaye on his Theatre Comeback with 'The Ferryman'
General Radio Interview on Ivan's Early Career from May 2018:
Why "Be yourself" can be bad advice: Interview with Ivan Kaye by Samantha Meah for BBC WM (external link to Youtube, transcript here)
Text Interview on Vikings and King Aelle from 11 September 2017:
Ivan Kaye on his Vikings character King Aelle (English original, external link)
Ivan Kaye on his Vikings character King Aelle (German translation, external link)
Ivan Kaye on his character Ivar the Boneless in Hammer of the Gods at the FrightFest in London in August 2013 (clip links to Youtube):

Summary clip 1 (with scene snippets)
Summary clip 2 (with behind-the-scenes snippets)
Cast Interview Behind the Scenes of Series 2 of The Coroner from Summer 2016:
Ivan Kaye on his character Mick Sturrock in Series 2 of The Coroner (external link to Youtube)
Cast Interview Behind the Scenes of Series 2 of The Green Green Grass from 2006:
Ivan Kaye on his character Bryan in The Green Green Grass (external link to Youtube)
Much older interview material of documentary value has recently been retrieved from Ivan's own VHS video archives and digitized. These interviews will be made publicly accessible in the course of 2023 and the links will be posted here in due course.
The same goes for the full length of the above in-depth multi-hour interview on Vikings and Ivan's character King Aelle.
Sam Saturday Interviews Part 1